Dental Team – Raleigh, NC
Ready to Serve, Educate,
and Accommodate
Without the hardworking dental assistants, hygienists, and support staff that make up Barker, Rohner and Hunt DMD, we wouldn't be the dental office that we are today. You'll find it easy to get to know them as they enjoy getting to know you and your dental needs. Not only can you expect them to call you by your name, but they'll do everything they can to make your dental visit a pleasant and productive one from start-to-finish. Read on to learn more about their background and experience in the dental field!
Tori, Front Desk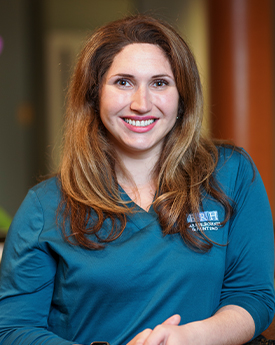 Tori will likely be the friendly voice you hear on the phone and the first smiling face that greets you in our dental office. Her goal is to help each patient feel welcome and become part of our wonderful dental family. She attended Wake Forest Community College and is a certified dental assistant.
Originally from the Ukraine, Tori is married, and she and her husband have two children as well as a yellow Labrador. They like to spend their time together going on road trips, seeing movies, visiting amusement parks, and hiking the mountains.
Mandy, New Patient & Treatment Coordinator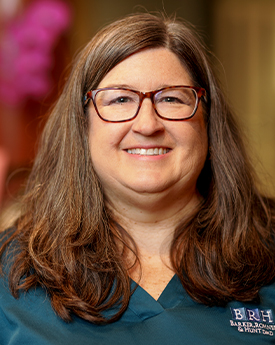 Mandy has been with our dental office for 12 years. She started as a Dental Assistant for five years and moved to the front desk to become our Hygiene Coordinator before assuming her newest position. She loves our patients and continues to use her assisting background and customer service skills to help people understand their treatment needs. She has an amazing memory, so she will definitely remember you from appointment to appointment!
Mandy graduated with honors from Wake Tech Community College's Dental Assisting Program, and she proudly serves on the Advisory Committee for it. She is passionate about the program and its role in the community helping new dental assistants integrate into the workplace.
Mandy enjoys spending time with her husband, Eddie, and they have a daughter who is married and is beginning her own family in California. She loves to cook (she was a professional chef for 10 years before dentistry), travel, garden, and serve in her community church.
Tegan, Financial Coordinator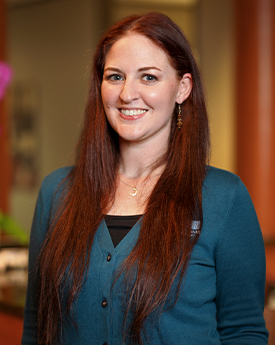 Tegan moved here from Dunedin, Florida, where she accumulated over 15 years of experience in dentistry. Starting as a dental assistant and having since transitioned to the financial side of things, she likes helping patients navigate the sometimes confusing world of dental insurance.
In her free time, Tegan enjoys reading, gardening, camping, and spending time with her husband, Ray, their three daughters, and their three dogs (a Husky, miniature pinscher, and Shih Tzu).
Sonya, Patient Care Coordinator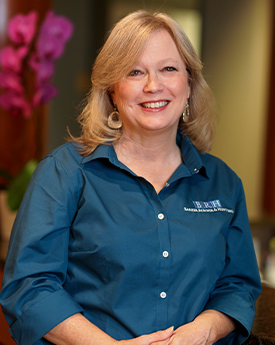 Sonya has been working in the dental field for well over 20 years so far! Originally from the Belhaven area, she always does an amazing job of interacting with our patients and helping them feel right at home.
Sonya and her husband Steve of almost 40 years have two sons named Stephen and Brandon, as well as two rescue dogs and a rescue cat. Outside of dental office hours, Sonya and her identical twin Tonya have a small, home-based crafting business that keeps them busy. She's very passionate about crafting and making candles!
Jessica, Registered Dental Hygienist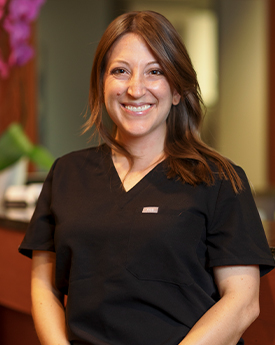 Jessica is originally from Cary, and she attended Cary High School and went on to graduate with a Bachelor of Arts from UNCW. She then attended Wake Tech Community College and graduated from both the Dental Assisting and Dental Hygiene programs. She began working at our dental office right out of school in 2009 and loves everything about her job, especially getting to know our patients and learning about their lives.
When Jessica is not at the dental office, she loves spending time with her husband, young son and daughter, and their pug, Violet. Between attending PTA meetings and cheering on her children at their hockey and soccer games, she's typically very busy on the weekends. When she can, she also likes to cook with her husband, and their idea of the perfect vacation is going to Disney World and riding every ride and eating every snack!
Ellen, Registered Dental Hygienist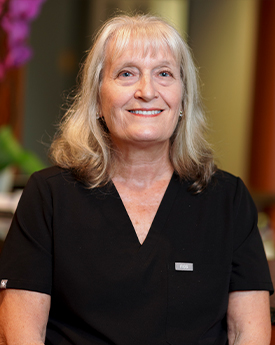 Ellen is a native of eastern North Carolina from the small town of Snow Hill. She graduated from Wayne Community College with an associate degree in dental hygiene, and today, she has practiced dental hygiene for 44 years. For her, the job is all about getting to know her patients and helping them understand their oral health.
Ellen and her husband of 44 years, Jesse, moved to Wendell in 1980. They have two adult daughters, a son, and eight grandchildren. She enjoys gardening, reading, baking, and spending time with her grandchildren. She and her husband have an RV and like to go camping in the state and national parks.
Renee, Registered Dental Hygienist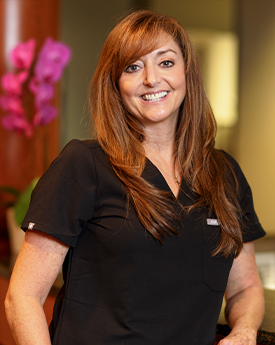 Renee graduated from Monroe Community College in 1988 with an Associate Degree of Applied Science in Dental Hygiene. She has been practicing dental hygiene for 33 years and enjoys helping patients by giving them the best care possible while educating them on their dental health. She has advanced clinical training in scaling and root planing as well as occlusal analysis from the Pankey Institute.

Renee is originally a native of upstate New York who moved here in 1995. She has an adult daughter who is currently working as a clinical researcher. She enjoys horseback riding, going to the gym, cooking, spending time with family at the beach, and spoiling her little dog, Buddy.
Amy, Registered Dental Hygienist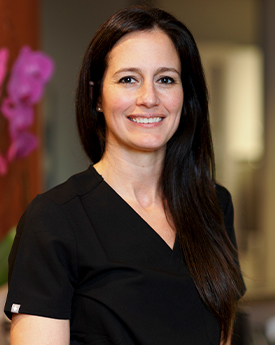 Amy actually first developed her interest in dentistry when she was working as a veterinary technician and cleaning animals' teeth! Today, she's been involved in this field for well over a decade. She loves being able to help patients from all walks of life improve their smiles.
A Raleigh native, Amy has a daughter named Zahra and a son named Elias at home. In her spare time, she enjoys being outdoors, exploring local trails, working on her house, and reading medical thrillers.
Cassie, Certified Dental Assistant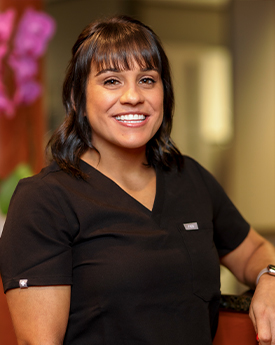 Cassie is a Certified Dental Assistant and a 2017 graduate of Wake Tech Community College's Dental Assisting Program. She spent four weeks of her clinical rotations at our dental office and had such a great experience that she joined our team upon graduation. She loves being a dental assistant because she gets to learn about her patients on a personal level, and she strives to help each one achieve a healthy and beautiful smile.
Cassie grew up in Erie, Pennsylvania and moved to Raleigh in 2013. She is married to Nick, and she enjoys staying active (to the point where she wants to compete in a powerlifting competition someday), being outdoors, cooking, and spoiling her dachshund, Mello.
Sally, Certified Dental Assistant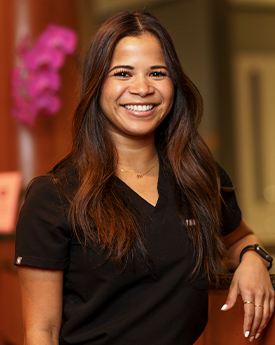 Sally joined our team in 2021, and she has four years of dental experience overall. She loves working alongside our doctors and taking care of our patients every day. She completed her dental training at the Wake Tech Dental Assisting Program.
When she isn't spending quality time with friends and family, you'll almost always find Sally outdoors. She also likes to sing, exercise, and travel.
Lindsey, Dental Assistant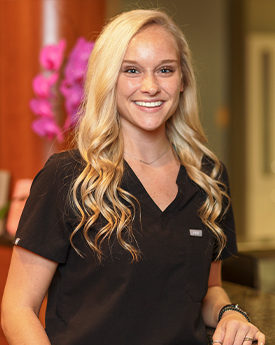 Lindsey says that being a dental assistant is extremely satisfying, because for her, nothing is better than helping a patient obtain their dream smile. She attended the Triangle School of Dental Assisting and has certifications in radiology and dental office emergency procedures.
Her favorite thing to do outside of work is spend time outdoors, primarily at the beach or lake—although she admits that she's terrified of frogs!
Erika, Certified Dental Assistant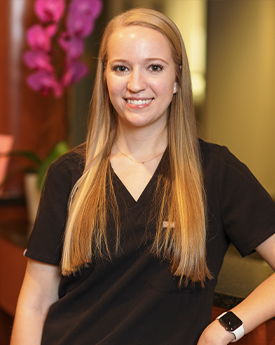 Erika enjoys working with people every day, and she especially likes being in the dental world, as she has the opportunity to change a person's life and give them renewed confidence using her skills. A graduate of Wake Tech Community College, she has certifications in NOMAD (handheld X-rays), coronal polishing, nitrous oxide administration, and dental office emergency procedures.
Erika and her boyfriend have been together for seven years and counting. She has a miniature Goldendoodle, Honey, as well as a bird named Polly, who she's had for over 20 years! She enjoys crafting, solving puzzles, being outdoors, and collecting anything that has to do with elephants (her favorite animal).