Advanced Dental Services & Technology – Raleigh, NC
Bringing Modern Dentistry Directly to You
Barker, Rohner and Hunt DMD remains dedicated to staying on the cutting edge of dental technology. Of course, we don't bring in new dental instruments simply because we can afford it. We do so in order to create a more comprehensive, comfortable, and enjoyable dental experience for you, the patient. While great dentistry starts with proven techniques and a passion for serving others, we welcome technologies that make the process better for everyone involved. Read on to learn what tools we've brought to the dental office over the years.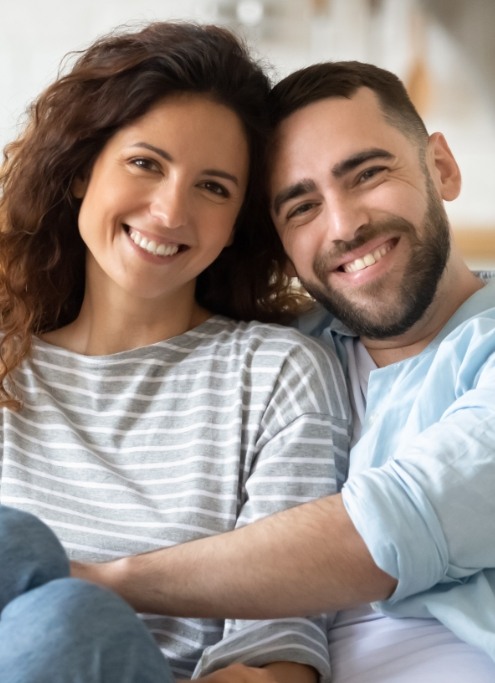 Committed to State-of-the-Art & Comfortable Dental Experiences
Highly Advanced 3D Cone Beam Scanner In-Office
Intraoral Cameras and Digital X-Rays for Better Diagnostics
Skip the Gray Putty with Digital Impression Technology
Intraoral Cameras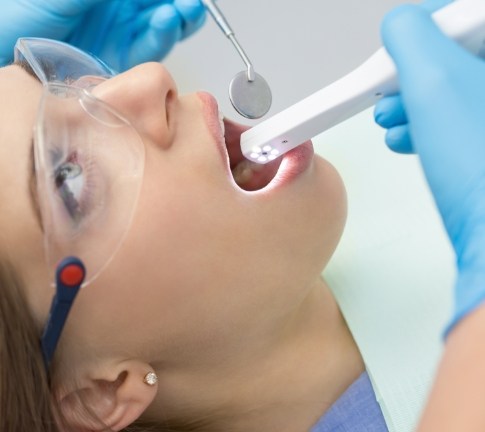 When diagnosing conditions in your mouth such as a fractured filling or tooth we will often utilize an intraoral camera for documentation and to educate our patients of the conditions we have discovered in your mouth.
All-Digital X-Rays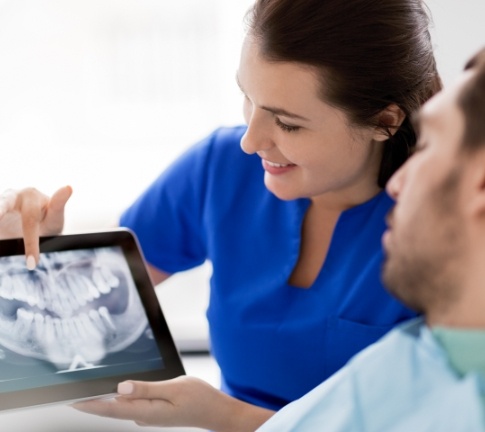 Our digital x-ray system provides us with the ability to minimize exposure to radiation while enhancing our diagnostic abilities. It also allows better communication with specialists if needed, as well as providing a digital library for your records that can follow you should you relocate or need your films for any reason.
3D Cone Beam Imaging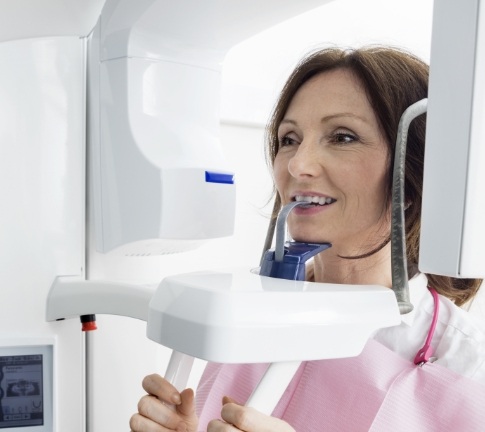 The 3D information obtained from a CBCT (Cone Beam Computed Tomography) exam offers the potential of enhanced diagnosis for a wide range of clinical applications, typically at a lower dose than medical CT. Radiation exposure from CBCT is up to 10 times less than that incurred from medical CT scanning. By employing this technology as needed, our dentists can provide safer examinations and more:
The CS 8100 3D uses dental 3D technology to limit radiation dose and ensure safer exams.
We are able to confine radiation to the area of interest with flexible fields of view control size, resolution, and dose for each exam.
Adherence to the ALARA Principle helps you keep radiation exposure as low as reasonably achievable.
Dental 3D technology reduces exposure significantly more than conventional CT systems.
Digital Impression System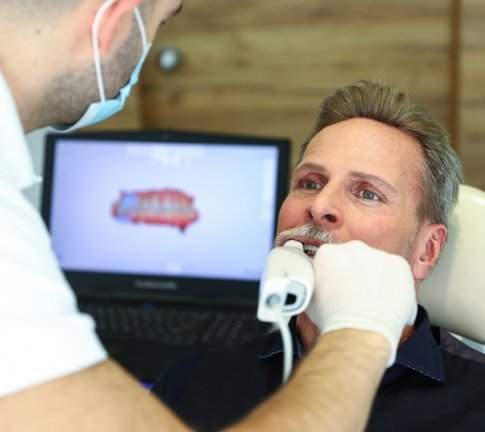 If you've ever had to bite into gray impression material just to receive a new dental crown or other restoration, you'll find the 3Shape Trios digital impression system to be a breath of fresh air. This device captures hundreds of photos of your mouth using a small, handheld scanner that carefully passes throughout your mouth. Once the scan is complete, the images are recompiled to create a 3D model, which is then used as a guide for creating restorations.