Veneers – Raleigh, NC
A Comprehensive Way to Achieve Your Dream Smile
Are you frustrated with how your smile looks in the mirror? Do you have one or several dental imperfections that you wish you could fix? While there are various cosmetic dental services you can choose from, none offer the long-lasting and comprehensive results that veneers provide. These porcelain shells are incredibly durable and lifelike, allowing you to transform the color, size, and shape of your teeth exactly how you'd like. To see if this treatment is ideal for you, read on or call our office today to schedule your initial consultation!
Why Choose Barker, Rohner & Hunt DMD
Durable & Natural-Looking Porcelain Material
Highly-Trained Dentist & Dental Staff
Long-Lasting & Completely Personalized Results
What Are Dental Veneers?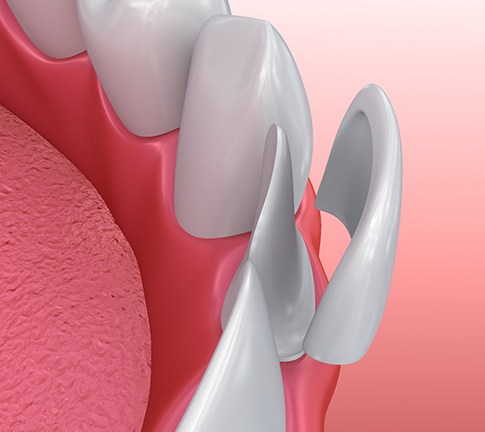 These tooth-colored layers, also known as porcelain veneers, are super thin shells that are designed to bond to the front of teeth that are mildly flawed or damaged. Some of the most common dental imperfections that can be concealed with this cosmetic treatment include:
Chipped or cracked teeth
Stained or discolored teeth
Slightly crooked or misaligned teeth
Teeth that are irregularly shaped
Short or stubby teeth
Worn down teeth due to grinding or clenching (bruxism)
The Process of Getting Veneers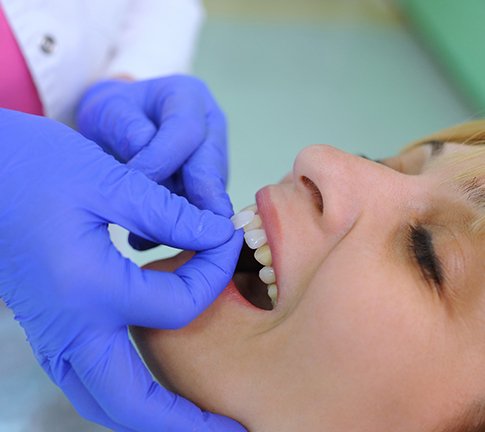 First, you'll need to undergo an initial consultation with our team to see if veneers are a viable solution for improving your smile. This will involve your dentist evaluating your teeth and oral health, ensuring there aren't any underlying or developing problems that need to be addressed, and discussing your dental goals. Once we've determined that this treatment is fitting and we're on the same page with your treatment plan, we can begin the process by removing a tiny amount of your enamel to make room for the veneers. We'll then take impressions of your smile and send them to a trusted dental lab for fabrication.
This cosmetic process will typically take two appointments to complete. While you wait for your permanent layers to come in, you'll have to wear temporary veneers. They'll help protect your underlying tooth as well as serve as a trial run for your actual results, as we can make any necessary adjustments for a perfect bite. Once your final ones arrive, you'll return to our office to have them bonded to your teeth. After we've confirmed that you're satisfied with your results, you can be on your way to show off your new and beautiful pearly whites!
The Benefits of Veneers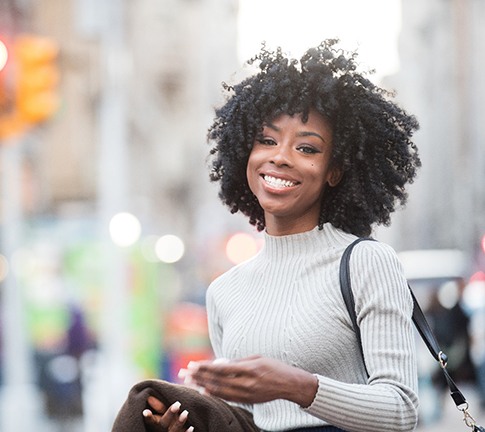 Veneers are one of the most popular cosmetic services out there, and it's easy to see why! By undergoing this procedure, you'll be able to enjoy numerous benefits, including:
A completely personalized treatment plan
Cover up multiple dental imperfections at the same time
Highly stain-resistant and cavity-resilient layers
A straightforward and efficient treatment process
Amazing results that can last 15 years or more with proper care