Orthodontics – Raleigh, NC
Straightening Teeth to Create Confident Smiles
Most people would consider straight teeth to be conventionally attractive, but fixing crooked teeth also comes with numerous health benefits that are worth considering. When your teeth are aligned, it becomes easier to brush and floss, which reduces your risk of tooth decay and infections. At Barker, Rohner and Hunt DMD, our dentists offer options for orthodontics in Raleigh, NC to help you enjoy a more confident, healthier, and straighter smile. To get started, give our dental office a call!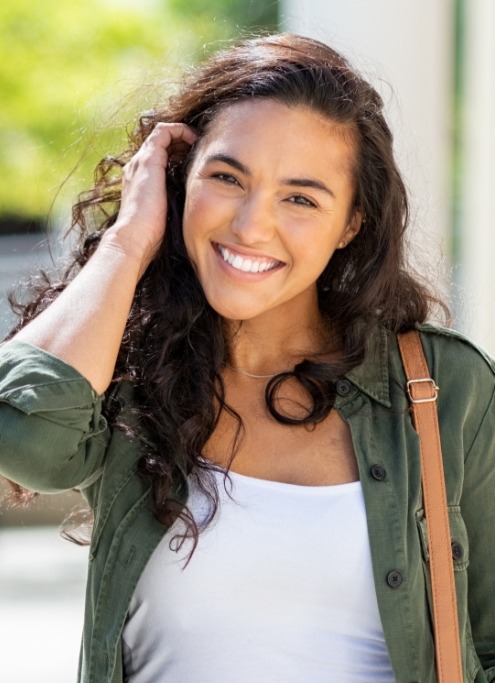 Why Choose Barker, Rohner and Hunt DMD
for Orthodontics?
Compassionate Team Led by Three Talented Dentists
Dentists Are Dedicated to Continuing Education
Advanced Dental Technology for Precise Results
Invisalign® Clear Braces
Rather than bulky metal brackets and wires, Invisalign uses a series of clear plastic trays that fit over the teeth and gradually shift them into their ideal positions. These trays can be removed easily at any moment, so your orthodontic appliance won't get in the way of eating your favorite foods or maintaining your oral hygiene routine. Additionally, the aligners are see-through; once they're on your teeth, they're virtually unnoticeable.