Emergency Dentistry – Raleigh, NC
Gentle, Expert Care for Hurting Smiles
Any type of emergency situation is scary, but dental emergencies can be particularly stressful because many people have no idea what to do. You might be tempted to head to the nearest ER, but you'll most likely end up sitting in a waiting room. To get your smile back on track quickly, we highly recommend calling Barker, Rohner and Hunt DMD. We offer same-day appointments for emergency dentistry in Raleigh, NC, so you and your loved ones won't have to waste precious time waiting in pain.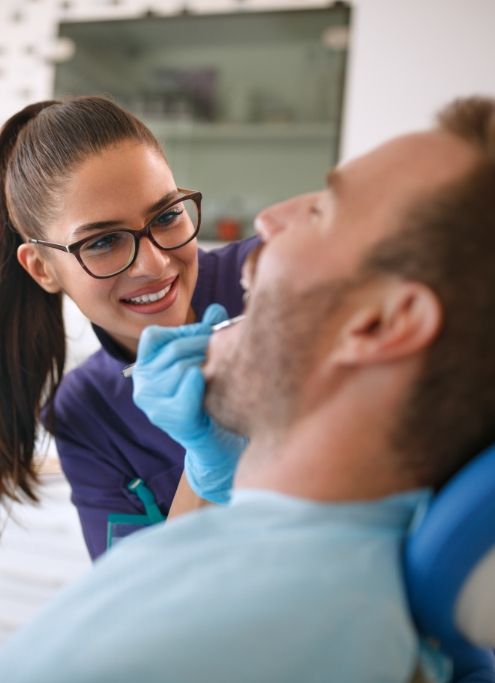 Why Choose Barker, Rohner and Hunt DMD
for Emergency Dentistry?
Same-Day Emergency Appointments Available
Multiple Sedation Options to Soothe Dental Anxieties
Trusted by Raleigh Patients Since 1985
How to Handle Common Dental Emergencies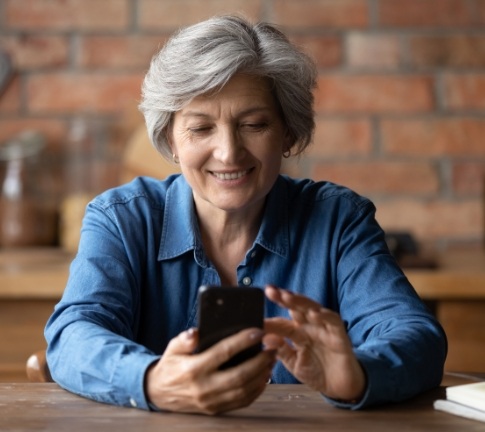 There are so many types of dental emergencies possible, but they all have one thing in common: they need urgent care. When an emergency arises, we ask that you call our dental office right away. A member of our team will ask you questions about your situation, determine how soon you need to visit us, and schedule an appointment. We can also provide first-aid tips for managing common dental emergencies, which may look something like this:
Toothaches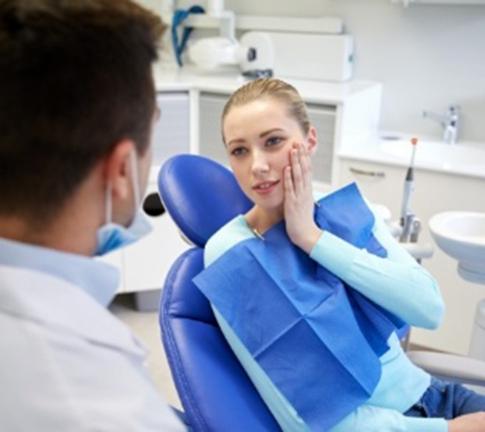 A tooth may hurt for a variety of reasons, from an infection to a crack in the enamel to a small piece of food being trapped between the teeth. If rinsing with saltwater and flossing around the tooth doesn't alleviate the pain, then taking over-the-counter pain relievers and applying a cold compress in ten-minute intervals can help until your appointment.
Chipped/Broken Tooth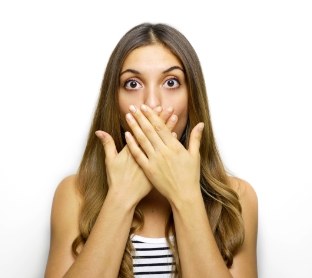 Try to locate as many pieces of the broken tooth as you can and store them in a secure container so that you can bring them with you to our dental office. To prevent any sharp edges of the remaining tooth from irritating the soft tissues in your mouth, cover the tooth with a piece of sugar-free gum or dental wax.
Knocked-Out Tooth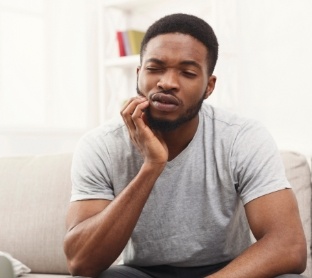 It's possible that we can successfully replant a knocked-out tooth, but only within an hour or so of the incident, so you'll need to act fast! Recover the tooth and then rinse it off without drying it or touching the root. The tooth must be kept wet if it is to remain viable for reattachment. You can do this by inserting the tooth back into its socket, holding it inside of your cheek pocket, or storing it in a container of milk.
Lost Filling/Crown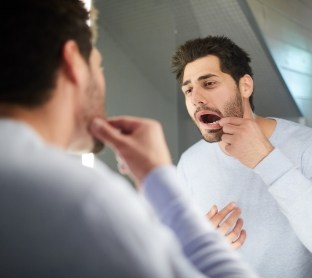 A lost dental crown or filling may not seem urgent, but it's still best to see us sooner rather than later. Without the restoration, the tooth is more vulnerable to further damage and decay. In the meantime, clean off the restoration and temporarily place it back onto your tooth with a dab of petroleum jelly or toothpaste.
Head/Neck/Jaw Pain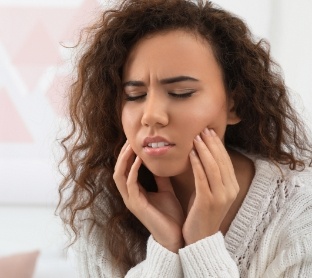 Conservative management of bite disorders and jaw pain involves using diagnostic skills and the use of devices designed to decrease inflammation and pain. An individual plan is developed based on the patient lifestyle and history. If needed, we have associations with the UNC pain clinic and local specialists in the area of chronic pain management. Biofeedback, massage therapy, and trigger point therapy are all integrated with the development of a plan to manage these types of issues.
Preventing Dental Emergencies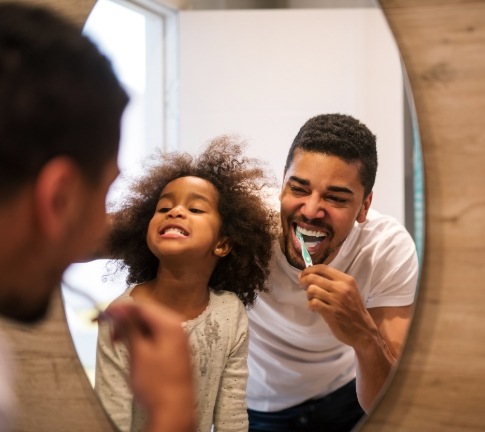 While dental emergencies are often unpredictable, there are certain steps you can take to drastically reduce your risk. Some of these precautions include:
Brushing twice a day for two minutes each session
Flossing at least once daily
Maintaining your six-month checkups and cleanings with our team
Wearing a protective mouthguard if you play sports or grind your teeth at night
Avoiding chewing on hard, inedible objects like ice, fingernails, etc.
Understanding the Cost of Emergency Dentistry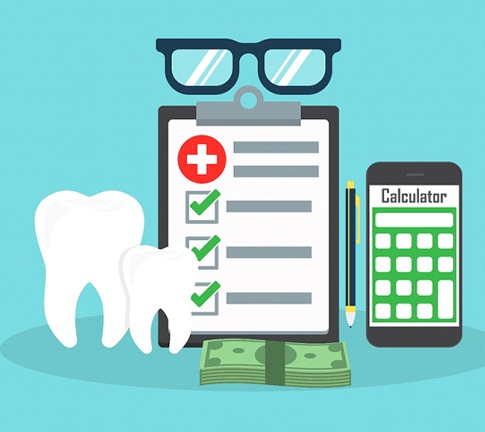 Naturally, emergency dental care comes with a price. It's important to be aware of the costs involved before you agree to any sort of treatment. Sometimes only a minor filling will be required, but in other situations, treatments such as root canal therapy may be necessary. At Barker, Rohner & Hunt DMD, the cost of emergency dentistry in Raleigh will be explained to you ahead of time so you know what to expect when the time comes for payment.
Every Dental Emergency is Different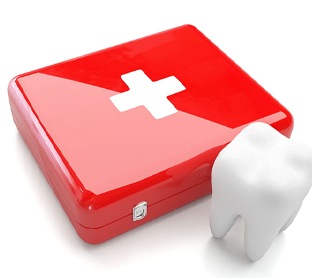 Believe it or not, visiting your emergency dentist in Raleigh is relatively inexpensive. During your appointment, our team will evaluate the extent of your condition and determine which treatments are necessary to get your smile back on track. Since every case is unique, it's impossible to provide an accurate cost estimate until you come in for an exam. However, some common solutions for dental emergencies include root canal therapy, extractions, dental crowns, and TMJ treatment. We will explain our findings and the recommended treatment plan, plus provide a cost estimate in advance so there won't be any surprises!
Taking Care of Your Smile Can Save You Money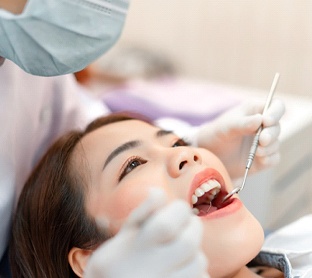 Not every dental emergency is entirely avoidable. Although some happen because of accidental injuries, the majority are the result of unchecked infection or damage. Fortunately, you can keep your smile healthy and save thousands of dollars over the years by investing in routine dental checkups. On top of that, you can avoid breaking the bank by visiting our team as soon as you notice something wrong with your oral health. Taking care of a problem right away will help you avoid needing more expensive and extensive treatment later on.
Does Dental Insurance Cover Dental Emergencies?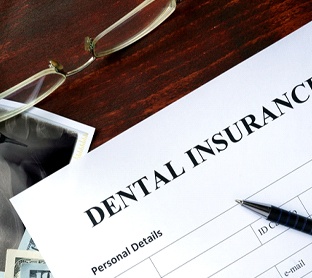 The good news is that most dental insurance plans offer some level of coverage for emergency situations. At least one yearly emergency exam is typically fully covered, while common services associated with hurting teeth like root canal therapy, extractions, and dental crowns are eligible for 50-80 percent of coverage. Of course, every policy is unique which is why you should confirm the details with your insurance provider before committing to anything. Our team is more than happy to help with this process if needed!
Other Options for Making Dental Emergencies Affordable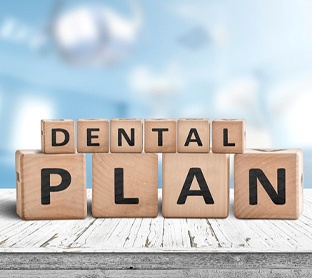 Don't have dental insurance? No problem! At Barker, Rohner & Hunt DMD, we offer an in-house dental concierge plan. It is designed to function similarly to insurance by providing a variety of valuable benefits for a flat yearly fee. We have multiple plans available depending on your unique needs, but all of them come with complimentary exams and X-rays when needed, a 10 percent discount on all treatments that are not already fully covered, and more! When you are facing a dental emergency, rest assured that we'll help you navigate the cost, and it shouldn't be a reason that you hesitate to seek help.
Root Canals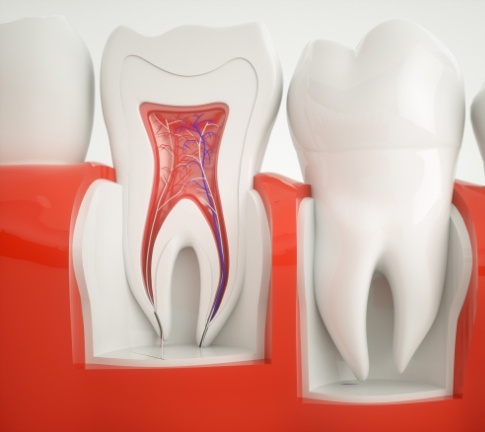 The words "root canal" may sound intimidating, but this procedure is a fairly common and comfortable one. It's rumored to be painful, but root canal therapy is actually designed to relieve pain. By removing the infected pulp from the center of the tooth, we also remove the damaged nerves that are often to blame for a debilitating toothache. Root canals preserve your natural tooth, helping you avoid the need for an extraction.
Tooth Extractions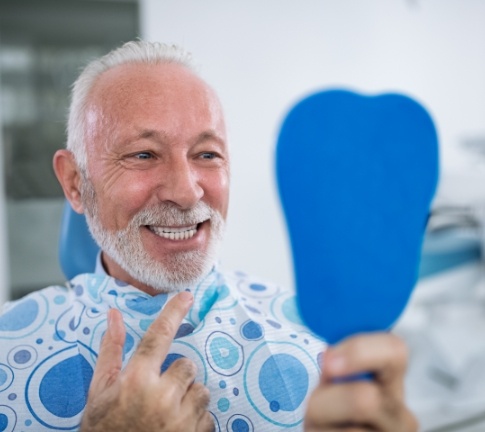 We typically extract teeth due to fracture, infection, and/or loss of bone support. Infection develops when germs find an entry into the nerve (pulpal tissue), typically due to decay or fracture. Certain fractured teeth cannot be restored and have to be extracted. If the fracture enters the nerve (pulpal tissue), infection usually results. The treatment of choice to replace an extracted tooth today is a dental Implant. If needed, we offer nitrous oxide (laughing gas), oral conscious sedation, or IV sedation when extractions are necessary for ultimate comfort.