Preventive Dentistry – Raleigh, NC
How We Keep Raleigh
Smiles Healthy
While we cannot overstate the importance of daily brushing and flossing, routine dental visits are also crucial when it comes to avoiding oral health problems and keeping smiles problem-free. Our team at Barker, Rohner and Hunt DMD offers numerous preventive dentistry services aimed at stopping tooth decay, gum disease, and other oral issues in their tracks. We recommend that all patients come in for a checkup and cleaning at least twice per year. If it has been more than six months since your last visit, reach out to us today to schedule your next visit for preventive dentistry in Raleigh, NC!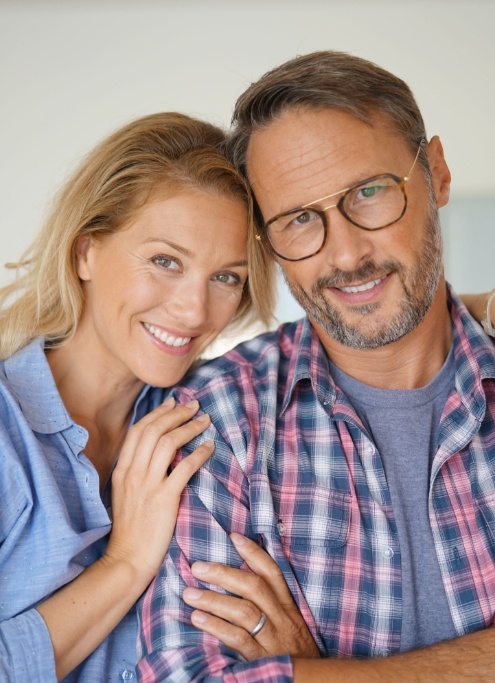 Why Choose Barker, Rohner and Hunt DMD
for Preventive Dentistry?
Trusted by Raleigh
Patients Since 1985
Compassionate Team Led by Three Experienced Dentists
Cutting-Edge
Dental Technology
Dental Checkups
& Teeth Cleanings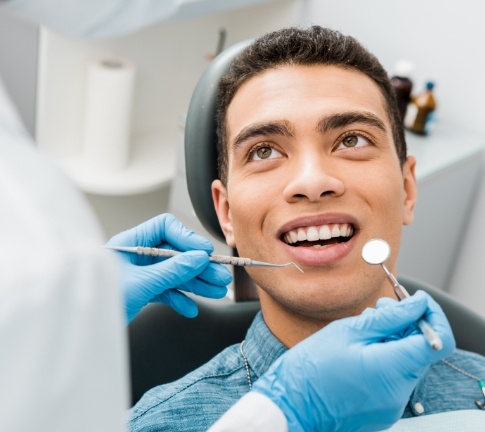 The core of all care centers around thorough examination and diagnosis. Spending time with each patient to evaluate their specific conditions, desires, and risk factors allows for individualized care and more predictable outcomes. We use the most advanced digital x-ray systems, intraoral video cameras, and photography to allow us to both diagnose and involve our patients in the process of discovery. Preventive techniques and advances in oral hygiene care are emphasized to help minimize disease issues and create a lifetime of optimal dental health.
Your initial examination will be the most important visit for developing our professional relationship. Thoroughly evaluating your oral health, your dental and medical histories, and your diagnostic data will allow us to get to know you, your concerns and expectations, and your health and aesthetic desires and concerns. This allows us to develop a treatment rationale that is unique and individualized for each patient.
Fluoride Treatments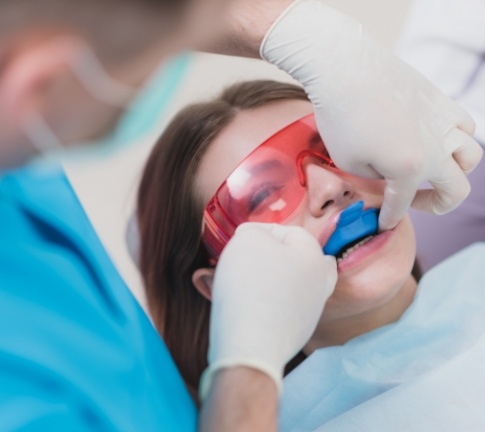 Fluoride is a mineral that has been added to the majority of oral care products and public water sources decades ago. Research has shown that regular exposure to fluoride greatly reduces the risk of cavities. That's because this mineral strengthens tooth enamel, making it more difficult for plaque acids from bacteria to cause decay. At the end of your routine cleaning, we can apply a topical fluoride gel to your teeth in just a few minutes. This concentrated varnish will go a long way toward keeping your smile cavity-free until your next appointment.
Oral Cancer Screenings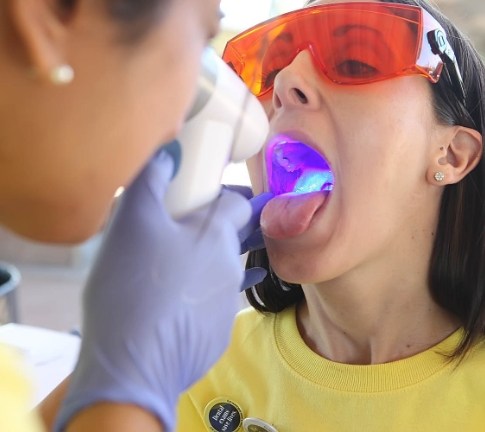 Our dentists will evaluate your oral tissues at each visit to our dental office. Visual oral cancer screenings are the first line of defense against oral cancer. Any suspicious lesions we may find will be biopsied and the results shared with you as soon as the laboratory has completed the histological analysis. We may also discuss risk factors with you such as tobacco & alcohol use. Early diagnosis and treatment are always critical.
At-Home
Oral Care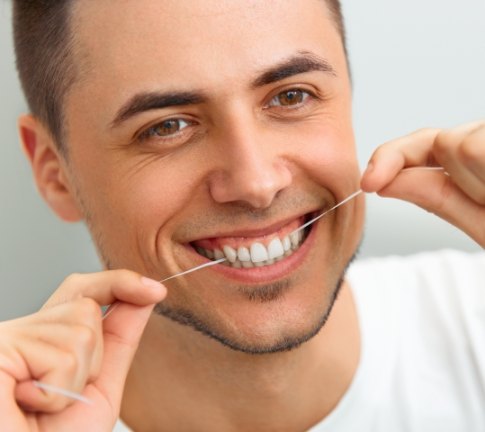 Our dental office is committed to educating and providing our patients with the tools to successfully care for their teeth & gums at home. We will work with you to develop a customized home care regimen. Some basic home care instruction includes:
Brushing with a soft manual or electric toothbrush for a minimum of 2 minutes 3x/day.
Flossing below the contact of each tooth, placing mild pressure against the sides of the teeth.
Incorporating mouthwash into your routine daily.
For Patients with sensitive teeth or extensive recession, a custom applicator to allow daily at-home applications or desensitizers and anti-cavity medications.
Dental Checkups & Teeth Cleanings for Kids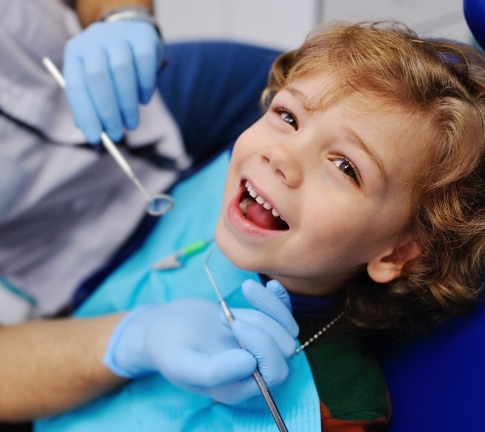 Children have their own oral health needs that are unique from those of adults, and our dentists are more than capable of meeting those needs. We'd be more than happy to set your son or daughter on the path to a lifetime of healthy smiles by making their dental care experiences comfortable. After examining your little one's smile, we can also give you personalized advice on ensuring they maintain healthy teeth and gums in between visits.