Cosmetic Dentistry – Raleigh, NC
Achieve the Picture-Perfect Smile You Deserve
Our top priority at Barker, Rohner and Hunt DMD is making sure your teeth are as healthy as can be. That said, just because you have good oral health doesn't mean you have to settle for a smile you're not proud to show off. If your pearly whites are plagued with aesthetic issues like chips, gaps, or discoloration, we invite you to peruse our cosmetic dentistry services. We offer a wide range of treatments aimed at giving you the picture-perfect smile you deserve! Contact us today to learn more about cosmetic dentistry in Raleigh, NC.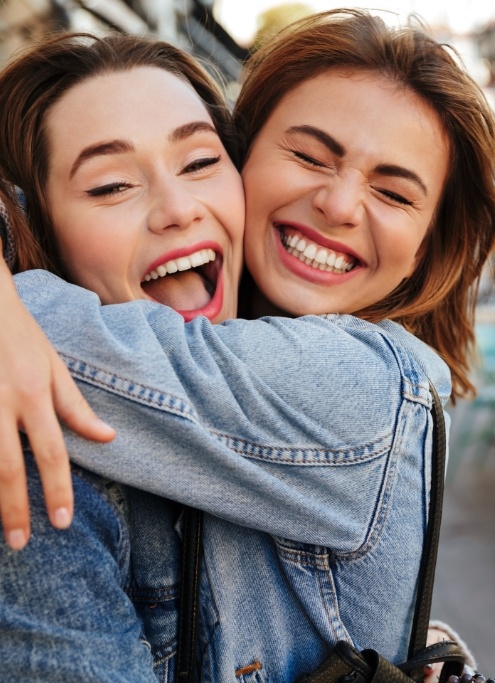 Why Choose Barker, Rohner and Hunt DMD
for Cosmetic Dentistry?
Technology for Lifelike, Lasting Results
Skilled Dentists with Advanced Cosmetic Training
Trusted by Raleigh
Patients Since 1985
Porcelain Veneers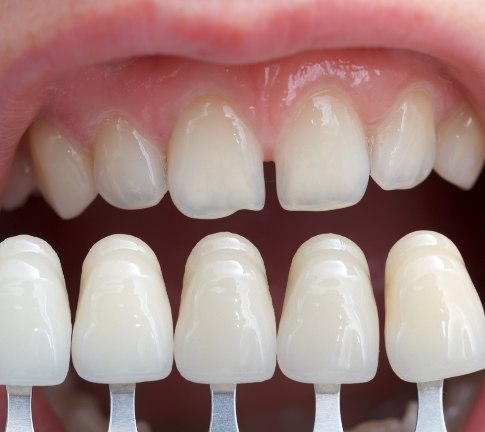 Porcelain DaVinci Veneers™ creates that quintessential, beyond-beautiful smile efficiently and with predictability. Before we begin preparing your teeth, care is always taken to determine what enhancements to the color, shape, length, and spacing of your teeth will be necessary. The teeth are lightly shaped and impressions are taken. Temporary veneers are placed over the teeth while the DaVinci laboratory fabricates your custom veneers. A few weeks later the DaVinci Veneers™ are placed in and bonded to your natural teeth producing a beautiful natural smile. Oftentimes a smile lift (gingivectomy and/or crown lengthening) is used to achieve a well-proportioned smile. Our dentists have produced many wonderful results!
Metal-Free
Dental Crowns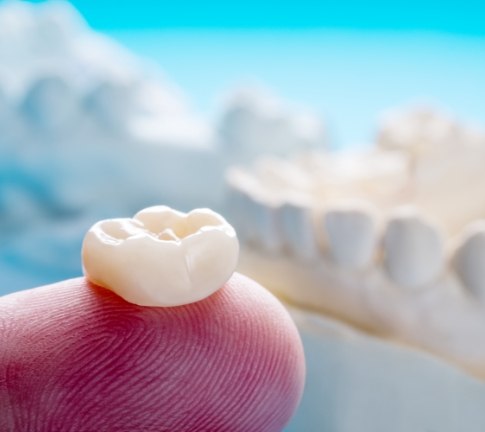 Repairing teeth that are broken or decayed is crucial, but most people don't want to broadcast the fact that they had dental work done. That's why, instead of dark metal crowns that immediately stand out in your smile, we can provide metal-free dental crowns made from ceramic and other tooth-colored materials. Your crown is 100% customized to protect your tooth while also seamlessly blending in with your smile.
Cosmetic Dental Bonding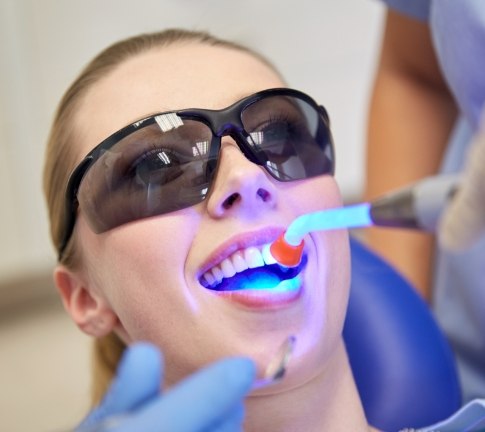 Bonding is the use of tooth-colored composite resin with the intention of providing structural and cosmetic changes to the teeth. Often bonding is used to repair chipped or broken teeth or re-shape existing teeth for a more pleasing smile.
At-Home Teeth Whitening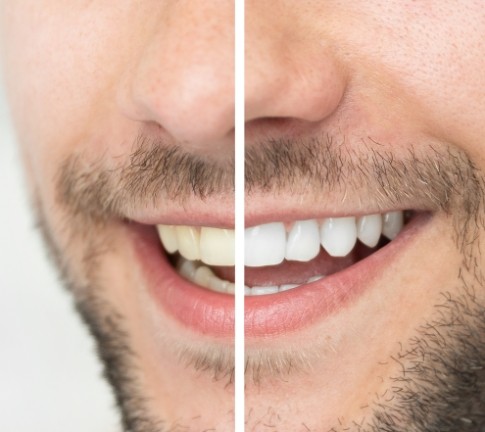 Discolored teeth can result from a variety of factors including food & drinks, tobacco use, & improper oral hygiene. We offer a variety of at-home tooth whitening options and will evaluate your tooth color and condition in order to recommend which option is best suited for you.
Gum Recontouring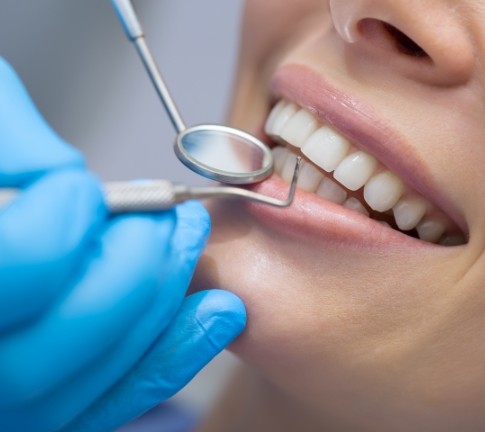 Even if your teeth look fine, something may appear "off" about your grin. This may be due to a "gummy smile," which occurs when an overabundance of gum tissue is visible compared to the teeth. Using the latest dental technology, we can correct gummy smiles with gum recontouring. By gently removing the excess gum tissue, we can create a more uniform appearance that lets your pearly whites truly shine.
Smile Makeovers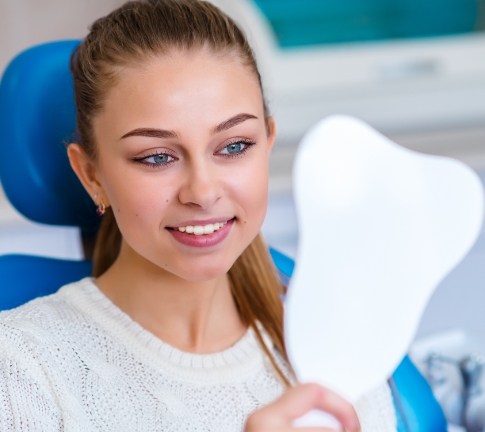 Smile improvements are one of our specialties. Improvements and restorations are crafted to complement each individual. The most advanced techniques and materials including laser soft tissue shaping and porcelain veneers by DaVinci Dental Studios allow us to develop that smile you have always wanted. Each case is unique and we take great pride in providing you with an exceptional result.