Sedation Dentistry – Raleigh, NC
Making Your Dental Treatments Comfortable
Dental anxiety is incredibly common; millions of Americans have put off getting the treatments their smiles need because they're nervous about sitting in the dental chair. At Barker, Rohner and Hunt DMD, you don't have to feel anxious anymore. Dr. Barker and Dr. Hunt have completed advanced training in sedation dentistry and can provide multiple options for making your dental treatments comfortable and relaxing. If you've been avoiding dental care due to anxiety, please reach out to us to learn how sedation dentistry in our Raleigh, NC dental office can help you!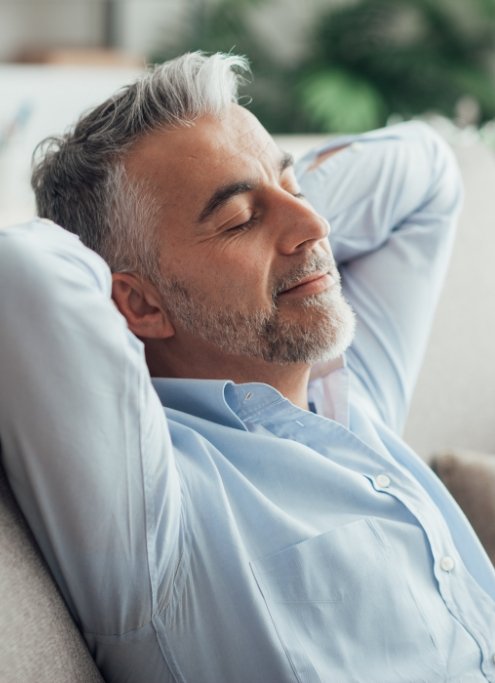 Why Choose Barker, Rohner and Hunt DMD
for Sedation Dentistry?
Multiple Dental Sedation Options Available
Friendly Dentists Who Listen to Your Needs
Outstanding
Customer Service
Oral Conscious Dental Sedation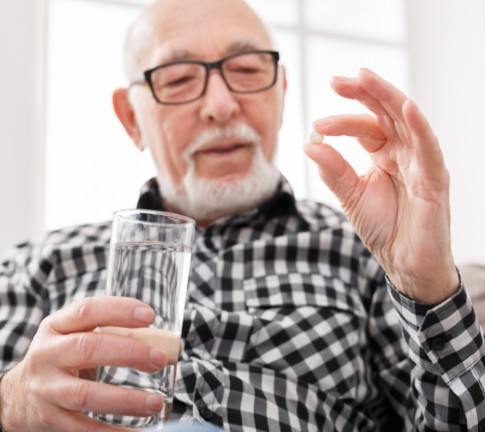 Dental patients with generalized anxiety (fear of needles and sharp instruments), prior dental trauma, or generalized fear of the dentist can take oral medication in order to reduce their anxieties. A variety of single and incremental dose protocols are used to medicate the patient as early as the day before treatment. Medication additionally helps reduce memory or the sights and smells of the dental office to avoid recall of any trauma. The sedative effect allows more dentistry to be completed in fewer appointments as well as allowing complex procedures to be performed in less time.
Nitrous Oxide Dental Sedation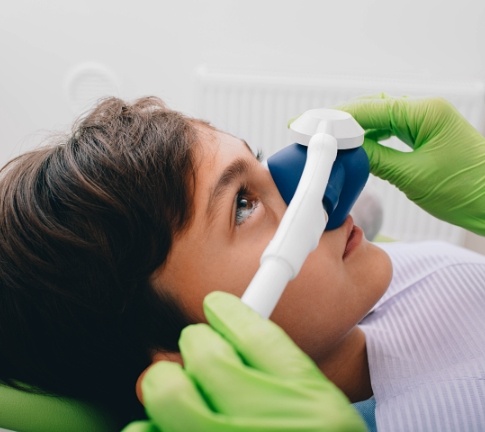 Nitrous oxide is a safe and effective sedative agent that is mixed with oxygen and inhaled through a small mask that fits over your nose to help you relax. Nitrous oxide (sometimes called "laughing gas") is one option your dentist may offer to help make you more comfortable during certain procedures. It is not intended to put you to sleep. You will be able to hear and respond to any requests or directions the dentist may have. Your dentist will ask you to breathe normally through your nose, and within a few short minutes, you should start to feel the effects of the nitrous oxide. You may feel light-headed or a tingling in your arms and legs. Some people say their arms and legs feel heavy. Ultimately, you should feel calm and comfortable. The effects of nitrous oxide wear off soon after the mask is removed. Talk to our team about whether nitrous oxide would be a good option for you.
IV Dental Sedation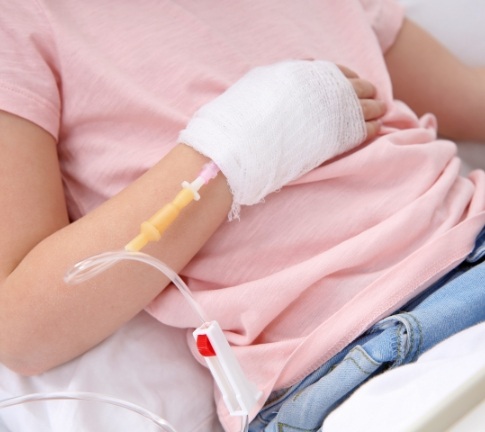 Our dental office utilizes IV conscious sedation for patients undergoing procedures such as wisdom tooth removal, dental implants, or other complex procedures requiring a deeper sedative effect than oral sedation alone. The administration of certain medications produces an altered level of consciousness that still allows a patient to respond to physical stimulation and verbal commands, and to maintain an unassisted airway. Proven to be a safe form of anesthesia, IV sedation allows us to create the most comfortable environment for our Raleigh patients without the risks associated with general anesthesia.