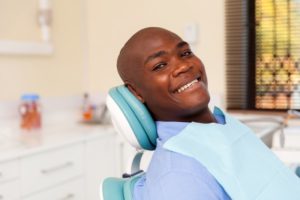 Welcome to our new blog page! At Barker, Rohner & Hunt, we want you to feel completely at ease with our team. Your smile is in capable, caring hands with our dentists, but it's hard to trust someone you don't really know! Keep reading to learn more about Drs. Barker, Rohner, and Hunt so that when you come in, you can feel like you're already part of our dental family.
Meet Dr. Bruce Barker
Dr. Barker is our practice's founder and has a high standard for the quality care we provide. He opened the practice in 1985 after completing an additional residency in Oral Medicine at North Carolina Memorial Hospital in Chapel Hill. For 35 years of his career, he has served as an adjunct professor in the Advanced Education in General Dentistry Program at the University of North Carolina School of Dentistry, where he met, trained, and hand-picked Drs. Rohner and Hunt.
In addition, Dr. Barker is a Fellow of the Academy of General Dentistry, a high honor in the field of dentistry. He has also been a consultant for research firms and dental product companies, using the latest advancements to help our patients have a better dental experience and a stronger, more radiant smile.
Meet Dr. Walter Rohner
Growing up, Dr. Rohner had been encouraged to consider dentistry as a career, but it was only when he attended college at Arizona State University that he realized that his talents would be best used in this field. After graduating from Tufts University School of Dental Medicine in 2006, he completed an Advanced Education in General Dentistry program at the University of North Carolina, where he became acquainted with Dr. Barker. He joined our practice in 2011 and has continued to be an avid learner, having studied with SPEAR Education and being a member of many professional organizations like the Academy of General Dentistry.
Meet Dr. Brandon Hunt
As the newest member of our team, Dr. Hunt became part of the practice in 2019. After earning his dental degree at the University of Louisville School of Dentistry, he went on to complete his Advanced Education in General Dentistry program at UNC in 2013. During his advanced training, he has focused on sedation, dental implants, oral surgery, and cosmetic dentistry. In fact, he is certified in IV sedation and has placed hundreds of implants so far.
Now that you know a little bit about our dentists' backgrounds, it's time for you to schedule an appointment and meet them in person! We all look forward to serving you and helping you achieve your best smile. Our team maintains a high standard of care, and we know we can wow with our quality services. We hope to see you soon!
About the Practice
Our practice was opened in 1985 in Raleigh with Dr. Barker. Over the years, Drs. Rohner and Hunt have come onboard, and many advancements have made our dental care better; however, our strong dedication to patient care and satisfaction has not altered one bit. If you would like to schedule an appointment with one of our dentists, just reach out to our team online or call our office at 919-847-7100.