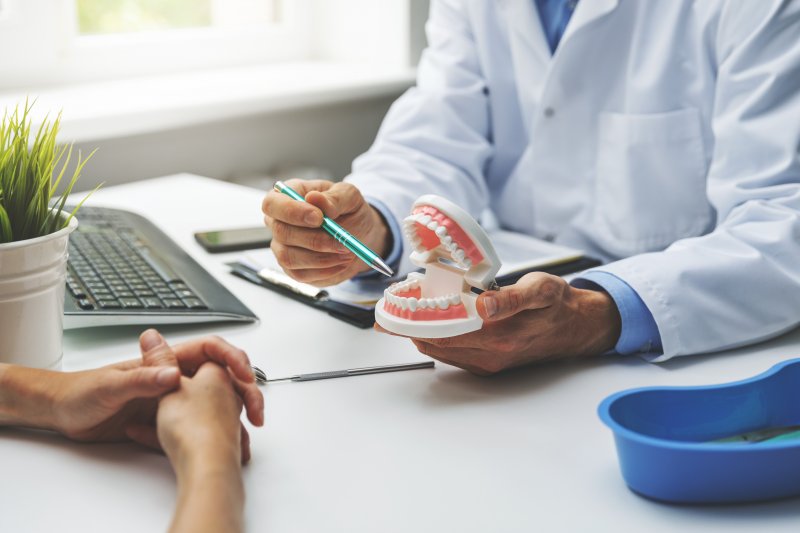 Did you know implants tend to succeed in the long run? Indeed, the treatment's long-term success rate stands at over ninety-five percent! That said, you may wonder what lies behind this dental implant success. Knowing that information, after all, could help you confirm if the placement is right for you. Luckily enough, your local Raleigh dentist is here with the relevant facts. Read on to learn four crucial factors that make dental implants successful.
High-Quality Materials
For one thing, dental implants use high-quality materials. In particular, their titanium bases and porcelain surfaces ensure they're effective.
Each implant's titanium base lets the prosthetic fuse with your jawbone. Therefore, the treatment is permanent, secure, and doesn't slip or fall.
Meanwhile, an implant's porcelain surface makes your replacement tooth look natural. Due to being color-matched to your enamel, this "crown" blends seamlessly with the rest of your smile.
Advanced Technology
Dental implants benefit from precise placement, so most practices use advanced technology to plan the procedure.
For example, consider cone-beam computed tomography (CBCT). This method lets dentists determine your bones' volume and density, ensuring placement is mapped out precisely before surgery. Plus, it uses less radiation than other CT scans and focuses on your jaw.
Of course, other technologies can help too. A soft tissue laser can help manage the gums around your implant to achieve the most natural appearance.
Experience & Expertise
When it comes to successful implant placement, nothing matters more than the dentist's skill. In fact, studies show that having an experienced dentist is essential to raise your success rate. As such, you should be very picky about the one you choose.
The best implant dentists have experience and training with these prosthetics. For that reason, look at a prospective provider's education and memberships. If one belongs to the American Academy of Implant Dentistry, they'll likely give you good treatment.
Simple Maintenance
Another reason implants work well is that they're easy to maintain. Unlike dentures, you can clean them as you would natural teeth. In other words, you only need to brush them twice daily, floss them once daily, and rinse them with mouthwash. Otherwise, just visit your dentist for regular checkups and cleanings. That way, they can diagnose and treat issues that could threaten the implants later.
In the end, dental implant success isn't a big mystery. The factors above make it clear that implants will do your smile well!
About the Practice
Barker, Rohner & Hunt DMD is based in Raleigh, NC. As led by Drs. Hunt, Barker, and Rohner, our practice strives for care that exceeds expectations. Therefore, we provide high-quality preventive, cosmetic, and restorative treatments, as well as emergency dental procedures. Whether you need a dental checkup or a dental implant, our team will do the job right! For more information or to book a visit, you can reach us on our website or by phone at (919)-847-7100.